Texas Master Gardeners' Nov Newsletter
The
Texas Master Gardeners Association
website is loaded with useful information for gardeners in this part of the U.S.
Their Nov 2016 newsletter is available at
this link
.
This month's topics include: a letter from their president and announcements of upcoming events. Their Facebook page is kept up to date with regular postings and you can see it at https://www.facebook.com/TexasMasterGardenersAssociation/?fref=ts
The International Master Gardeners Conference will be in Portland and registration is open
July 10-14, 2017
International Master Gardener Conference 2017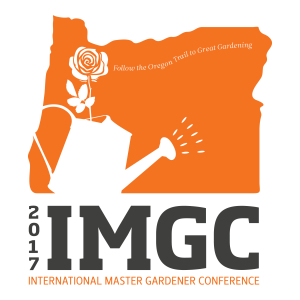 The Oregon State University Extension Master Gardener Program is excited to host Master Gardener faculty, staff and volunteers from across the United States, Canada and South Korea.

There are 44 concurrent session classes and 16 tours; you can register.

Sign up to explore Williamette Valley, Columbia Gorge, Pacific Northwest nurseries, iconic Portland gardens and the stunning Oregon Coast, plus a plethora of other offerings

.
Two of the TX upcoming events include a 2017 conference in Galveston and a Cozumel cruise.
MAY 1, 2017

TMGA 2017 CONFERENCE CONTINUES IN GALVESTON
Galveston County Master Gardeners and the conference committee are finalizing the details for the events following disembarkation from the cruise ship. Even if you're not sailing with us, plan to be in Galveston on Monday, May 1st for our Annual Awards Banquet at Moody Gardens and subsequent tours on this unique island. We have secured special pricing for our attendees at the Moody Gardens Hotel which will also include free parking to cruisers. Stay tuned!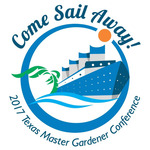 ALL ABOARD! We have held onto a very small number of staterooms for latecomers, but once they're gone, they're gone and this ship will sail!
REGISTER NOW for one of the few remaining staterooms. Join us April 27-May 1, 2017 as we sail to Cozumel, Mexico!